Welcome to Bay Hideaway Resort – Hervey Bay Accommodation at its Best!
What's the secret of a fabulous holiday? We reckon it's sun, sea, service and serenity … and at Bay Hideaway Resort we offer all that in abundance.
Whether you're looking for a spot of aquatic adventure or just want to kick back and enjoy some quality quiet time, Bay Hideaway Resort is the natural place for your perfect break.
Our quality holiday accommodation suits everything from short stays to extended holidays. We cater to singles, couples, families or just you and your friends, offering a stylish, comfortable and convenient 'home away from home'.
You'll be spoilt for choice with our elegantly appointed villas offering the option of: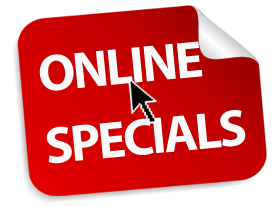 When it comes to pure indulgence, a Bay Hideaway Resort Spa Villa offers the ultimate romantic getaway. Let the ambient mood lighting and soothing sounds of the waterfall in your very own courtyard ease away your cares. Or take a dip in the in-ground pool and 6-seater spa that's just a step away from the air-conditioned master bedroom.
All our villas and apartments are light, bright, spacious and modern, with undercover parking right outside your front door and all the facilities you'd expect from a 4-star resort at your fingertips.
Designed for privacy and comfort, Bay Hideaway Resort offers a superb accommodation choice that is a world away from boxy motel rooms and the ideal home base for a relaxing beach holiday.
We boast one of the most temperate climates in Australia, so you can do just about everything you want to do at any time of year. Laze by our 22-metre saltwater pool in a tranquil garden setting, throw a steak on the huge undercover BBQ, hit the nearby golf course or the beach, or get active with any one of the many unforgettable Hervey Bay holiday experiences.
Conveniently situated in a prime location at the entrance to Hervey Bay, Bay Hideaway Resort gives you access to all the action and attractions the Fraser Coast has to offer.
Pristine golden beaches are just minutes away and the very best shopping; dining and entertainment venues all within easy reach. Right across the road you'll find Eli Waters Shopping Centre incorporating Coffee Club, a large Woolworths supermarket, and range of specialty stores.
We can provide accommodation for group bookings such as family reunions, wedding parties, sporting groups and more, and welcome international travellers year-round.
There's no doubt the best holidays are the ones that leave you with the most enduring memories. So let's get on with making some! Bay Hideaway Resort is your ideal way to have it all and get away from it all.
Hervey Bay Golf Villas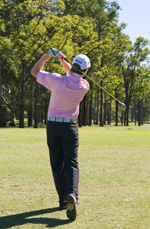 Accommodation for the Golfer – You can walk through our gate directly onto Hervey Bay Golf & Country Club for a relaxing 18 holes of superb public golf course and enjoy the relaxation of the 19th Tee (Club house).
The Club house has been extensively renovated to include restaurant & café, pokies & keno plus the convenience of a take away liquor outlet.
Great for wedding, functions and events including the annual Fraser Coast Classic held every August.
Why our guests love the Hideaway Resort:
Fully Self Contained Apartments with Austar TV
Spa Villa with own Pool & Spa
Large Undercover BBQ area
Under Cover Parking
Minutes from Beach
Huge Pool in Tranquil Setting
Direct National Flights
Fraser Island Tour Bookings
Wine & Dine In Hervey Bay
World Class Fishing
Shopping Adjacent Resort
World Best Whale Watching
Hinterland Unique Fauna & Flora
Adjoins Golf Course


Hervey Bay Resorts – Bay Hideaway
Shade Sail Area and pool access upgrade! …
2 weeks ago
Hervey Bay Resorts – Bay Hideaway
Our 22 metre salt water pool receives a huge makeover!!
The guys from "The Pink Paver" doing a tremendous job… …
2 weeks ago
Hervey Bay Resorts – Bay Hideaway
Pack Your Bags for a Pre-Christmas Getaway!
Try our knockout November 2013 Accommodation Special
There's nothing quite like November sunshine in beautiful Hervey Bay to help you chill out and warm-up for a Christmas to remember. That's why we're currently offering a sensational deal to help you recharge those batteries in the lead-up to the festive season.
Come and relax in one of Bay Hideaway's stylishly comfortable 2 or 3 bedroom apartments at an unbeatable price – stay for 4 nights and only pay for 3 !!!!
That's right, you can enjoy the ultimate 4-night getaway, with first class facilities right on your doorstep. Wash your cares away in our newly refurbished 22 metre pool or stroll over to the nearby Hervey Bay Golf Club to play a few rounds.
You'll be spoilt for choice with countless ways to add pleasure to your leisure, from Hervey Bay's golden beaches and safe swimming, to a wealth of great fishing spots, water sports of every description on offer, and plenty of popular venues to wine and dine.
We can even organise a Fraser Island tour for you and your family!
http://www.bayhideawayresort.com.au/november-2013/ …
1 month ago
Hervey Bay Resorts – Bay Hideaway
The Hervey Bay Golf & Country Club boasts fabulous facilities for members and guests alike, with the native setting of the challenging 18-hole championship course, its well bunkered greens and excellent practice area. The well appointed clubhouse, has Caddies Coffee Shop, Out The Rough Restaurant / Bistro, 35 of the lastest Gaming Machines,Keno,Sid Howards Sports Bar,Bottle-Shop,Fairways Function Area and the Green View Deck area. www.herveybaygolfvillas.com.au …
2 months ago
Hervey Bay Resorts – Bay Hideaway
The whales have been plentiful in the Bay and we have been having a bumper season despite some interesting weather over the last 2 weeks. The humpbacks are having an awesome time and are being very active so it is the perfect time to book with us and experience it for yourself. …
2 months ago
Hervey Bay Resorts – Bay Hideaway
Hervey Bay Resorts – Bay Hideaway updated their cover photo. …
2 months ago
Hervey Bay Resorts – Bay Hideaway
Hervey Bay Golf Villas
The resort features a selection of luxury two bedroom & three bedroom villa's with views across several holes of the Hervey Bay Golf Course and landscaped tropical gardens. Featuring their own private entertaining area with backyard, two bathrooms and fully self contained including complete kitchens and private laundry facilities.
http://www.herveybaygolfvillas.com.au/ …
2 months ago
Hervey Bay Resorts – Bay Hideaway
Book Now for Christmas 2013!!
We offer long or short term visitors a choice of beautifully appointed 1 & 2 Bedroom 4 star fully self contained villas or 2 & 3 Bedroom 2 bathroom 4 ½ star fully self contained villas. All Villas and Apartments have undercover parking right outside your front door.
https://ezybook.onthenet.com.au/ezyrez_onlineM/checkavailabilityM.aspx?ProviderID=95 …
2 months ago
Hervey Bay Resorts – Bay Hideaway
What's waiting for you at Hervey Bay?
Hervey Bay is more than just another beachside city in Australia's Queensland region. In recent years, it has played host to visitors who long for a relaxed and laid back atmosphere. With a population of a little over 50,000, the city offers some of the best spots for whale watching.
The season for whale watching starts in July and goes all the way through to November, which is the busiest period in the city. Hervey Bay apartments, hotels, motels, and other forms of accommodation are booked solid during these months. It would be a great idea to make your reservations early to make sure that you are assured of a sweet spot during your visit.
Hervey Bay is famous for being a gateway to the southern portion of the Great Barrier Reef as well as Fraser Island. Hervey Bay is not really a town in the strictest sense of the word as it is more of a collection of seaside towns merged into one. Each of these mini-towns has their own set of parks, play areas, restaurants, and many other attractions.
http://www.bayhideawayresort.com.au/whats-waiting-for-you-at-hervey-bay/ …
2 months ago
Hervey Bay Resorts – Bay Hideaway
Whale Watching Packages
Bay Hideaway can arrange Hervey Bay Whale Watch packages and tours for visitors staying at the resort.
http://www.bayhideawayresort.com.au/holiday-specials-packages/ …
2 months ago